Regular price
$35.00 USD
Sale price
$22.00 USD
Unit price
per
Sale
Sold out
****PRE-ORDER PHASE IS OVER****
Online orders have closed, but here is a sneak peek of what is available at Bloom.
Complete any outfit with this classic Poncho. With its elegant design, you'll love the sophisticated and timeless look it provides. A perfect way to keep warm and look good.
Since we have given these items to Bloom at wholesale prices to help offset the cost of the conference expenses, we do not combine any discounts or offer free shipping for BLOOMtique items. All BLOOMtique purchases are AS-IS and non-returnable or refundable. 
We will be closed from September 1st, 2023- October 12th, 2023 for a missions trip. All orders placed during this time will not ship until October 20th, 2023.  Thank you for your understanding. If you have any questions, please send us a message through our chat feature below or Contact us here
Love it?! Share it with someone else!

ᴏʀᴅᴇʀ ᴛᴏᴅᴀʏ ᴀɴᴅ ɢᴇᴛ
110

ʀᴇᴡᴀʀᴅ ᴘᴏɪɴᴛꜱ

ᴇᴀʀɴ ᴘᴏɪɴᴛꜱ ʙʏ ꜱɪɢɴɪɴɢ ᴜᴘ ꜰᴏʀ ᴏᴜʀ ʀᴇᴡᴀʀᴅꜱ ᴘʀᴏɢʀᴀᴍ
View full details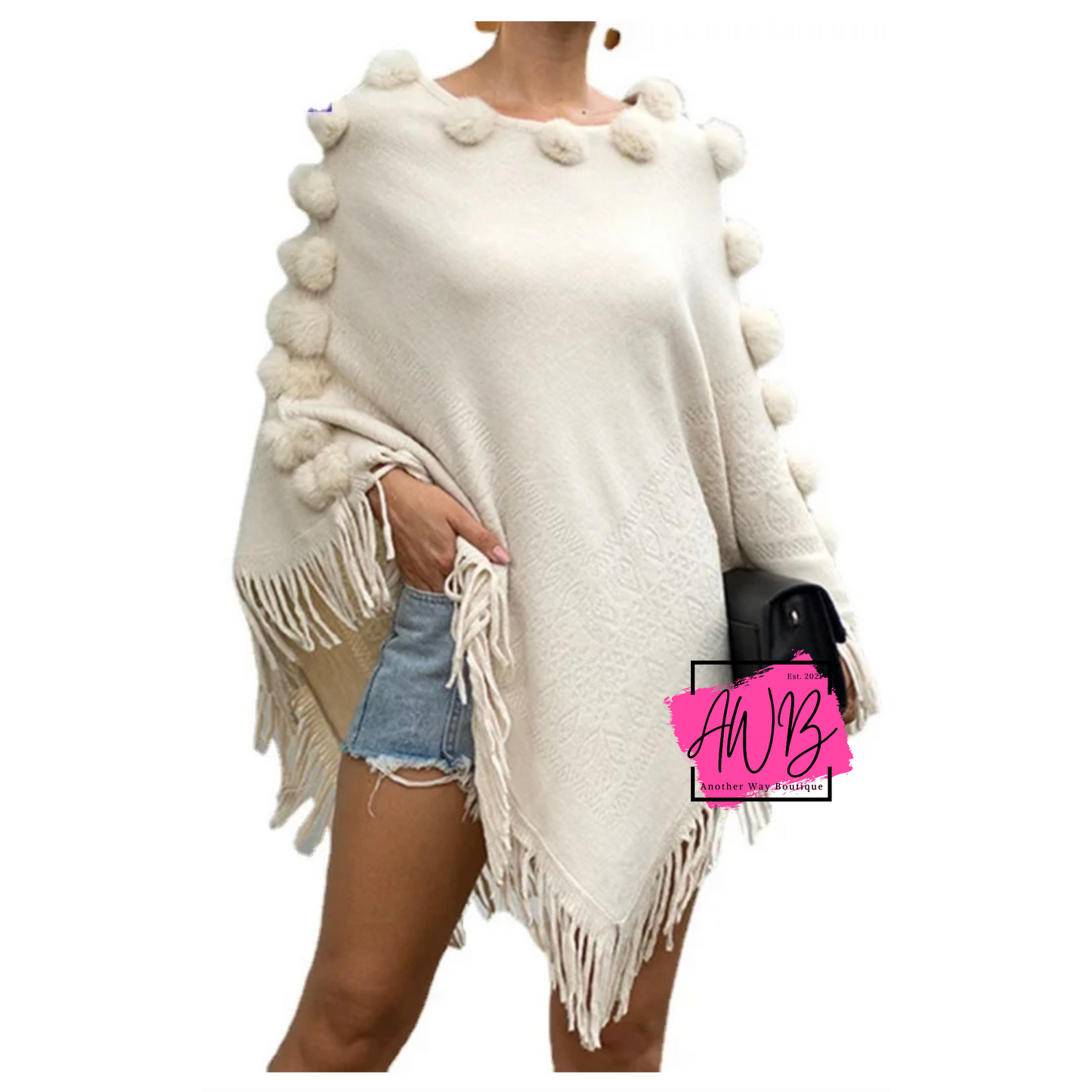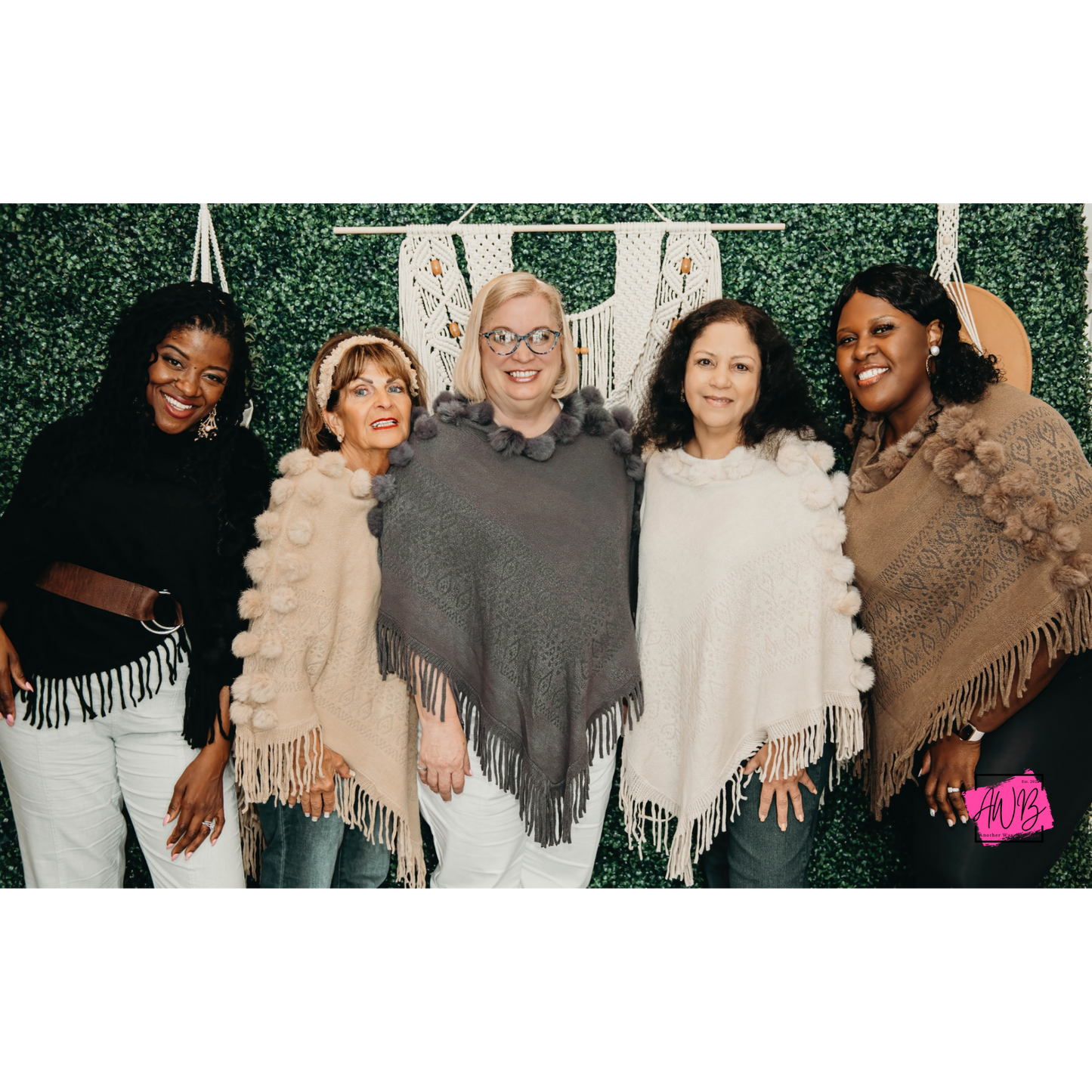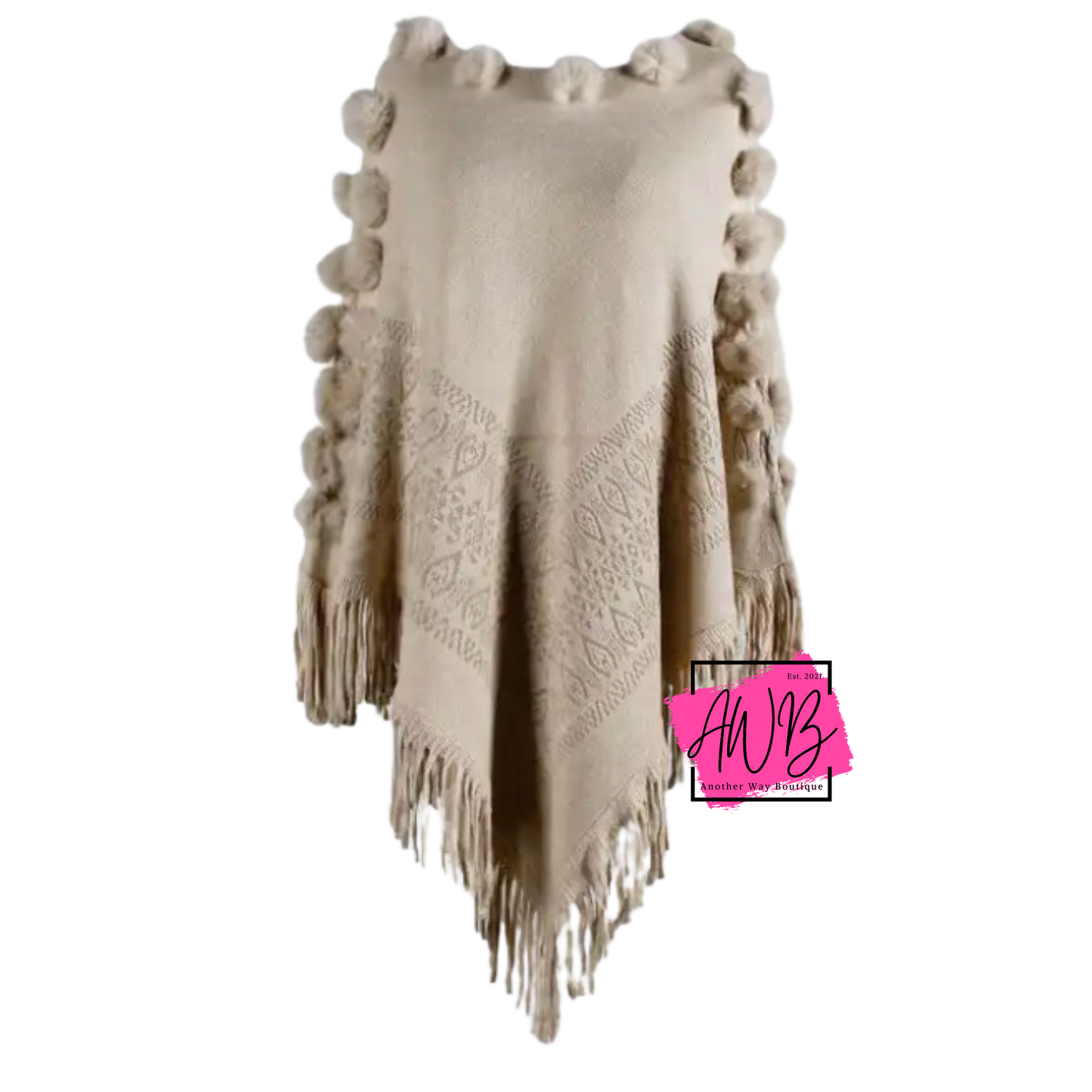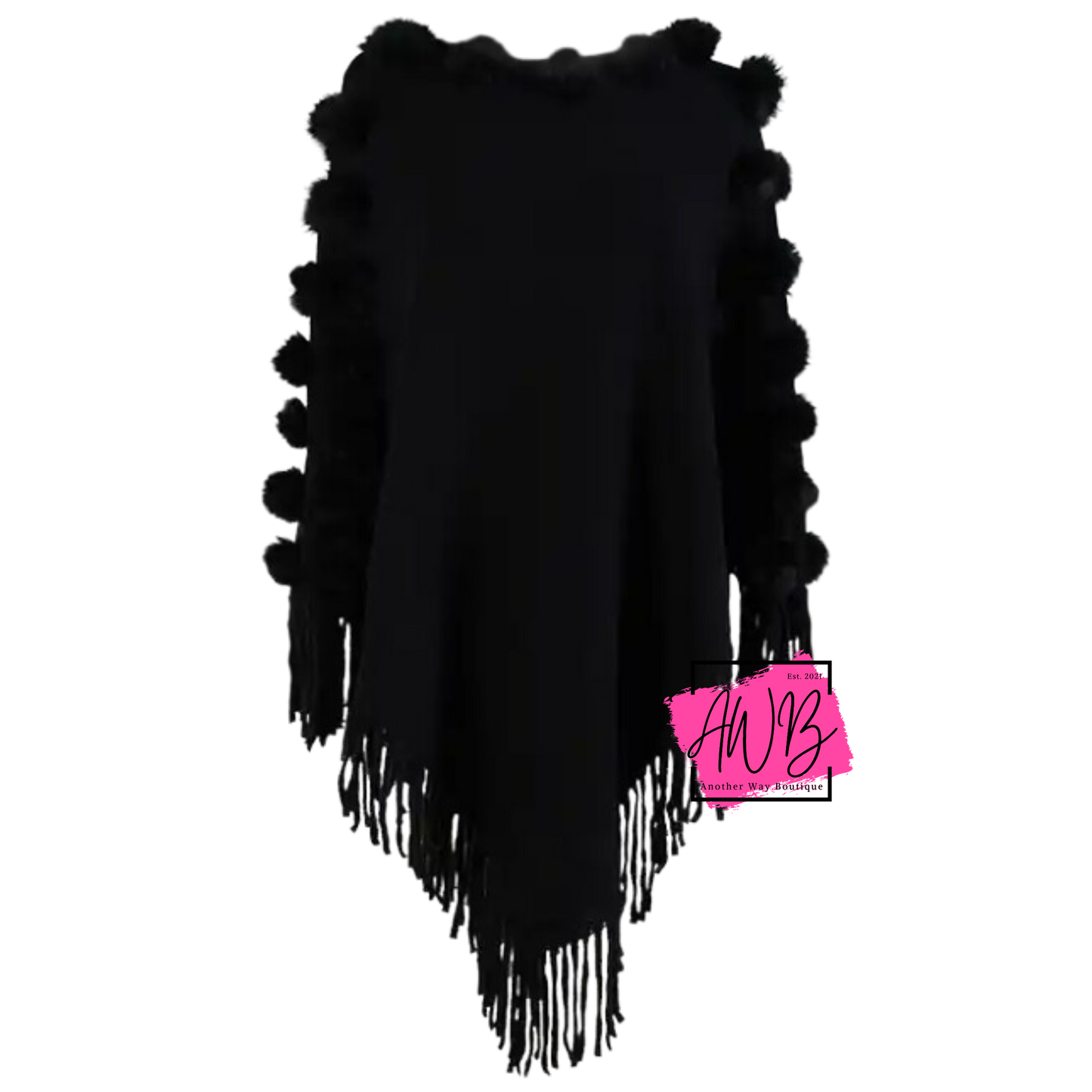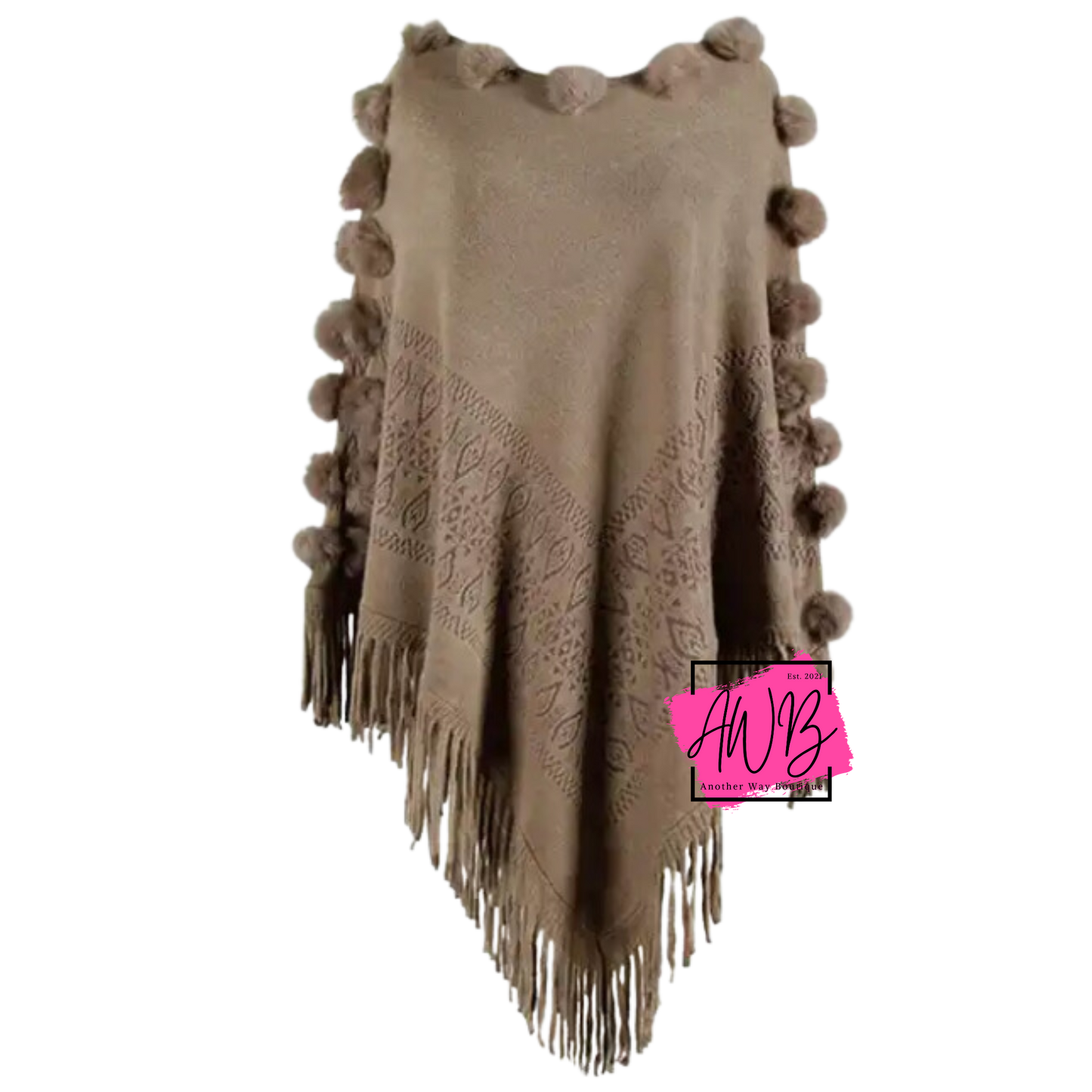 ꜱɪᴢɪɴɢ ᴄʜᴀʀᴛꜱ
ᴡᴇ ᴅᴏ ꜱᴜʙꜱᴛɪᴛᴜᴛᴇ ᴏᴜᴛ ꜱʜɪʀᴛꜱ ᴀꜱ ɴᴇᴇᴅᴇᴅ ᴅᴜᴇ ᴛᴏ ᴀᴠᴀɪʟᴀʙɪʟɪᴛʏ. ɪꜰ ʏᴏᴜ ɴᴇᴇᴅ ᴍᴏʀᴇ ᴇxᴀᴄᴛ ᴍᴇᴀꜱᴜʀᴇᴍᴇɴᴛꜱ, ᴘʟᴇᴀꜱᴇ ᴄᴏɴᴛᴀᴄᴛ ᴜꜱ ᴀɴᴅ ᴡᴇ ᴡᴏᴜʟᴅ ʙᴇ ɢʟᴀᴅ ᴛᴏ ᴍᴇᴀꜱᴜʀᴇ ꜰᴏʀ ʏᴏᴜ ɪꜰ ᴡᴇ ʜᴀᴠᴇ ɪᴛ ɪɴ ʜᴀɴᴅ ᴏʀ ᴛᴏ ʟᴇᴛ ʏᴏᴜ ᴋɴᴏᴡ ᴛʜᴇ ᴍᴇᴀꜱᴜʀᴇᴍᴇɴᴛꜱ ᴏꜰ ᴛʜᴇ ʙʀᴀɴᴅ ᴏꜰ ꜱʜɪʀᴛ ᴡᴇ ᴡɪʟʟ ʙᴇ ᴜꜱɪɴɢ.
ᴡᴀꜱʜɪɴɢ ᴀɴᴅ ᴄᴀʀᴇ ɪɴꜱᴛʀᴜᴄᴛɪᴏɴꜱ