This high-quality t-shirt is perfect for sunny days. Crafted from a soft cotton blend, it is comfortable and breathable. The "I was made for sunny days" slogan makes it a fun addition to any summer wardrobe.
We will be closed from September 1st, 2023- October 12th, 2023 for a missions trip. All orders placed during this time will not ship until October 20th, 2023.  Thank you for your understanding. If you have any questions, please send us a message through our chat feature below or Contact us here
Love it?! Share it with someone else!

ᴏʀᴅᴇʀ ᴛᴏᴅᴀʏ ᴀɴᴅ ɢᴇᴛ
120

ʀᴇᴡᴀʀᴅ ᴘᴏɪɴᴛꜱ

ᴇᴀʀɴ ᴘᴏɪɴᴛꜱ ʙʏ ꜱɪɢɴɪɴɢ ᴜᴘ ꜰᴏʀ ᴏᴜʀ ʀᴇᴡᴀʀᴅꜱ ᴘʀᴏɢʀᴀᴍ
View full details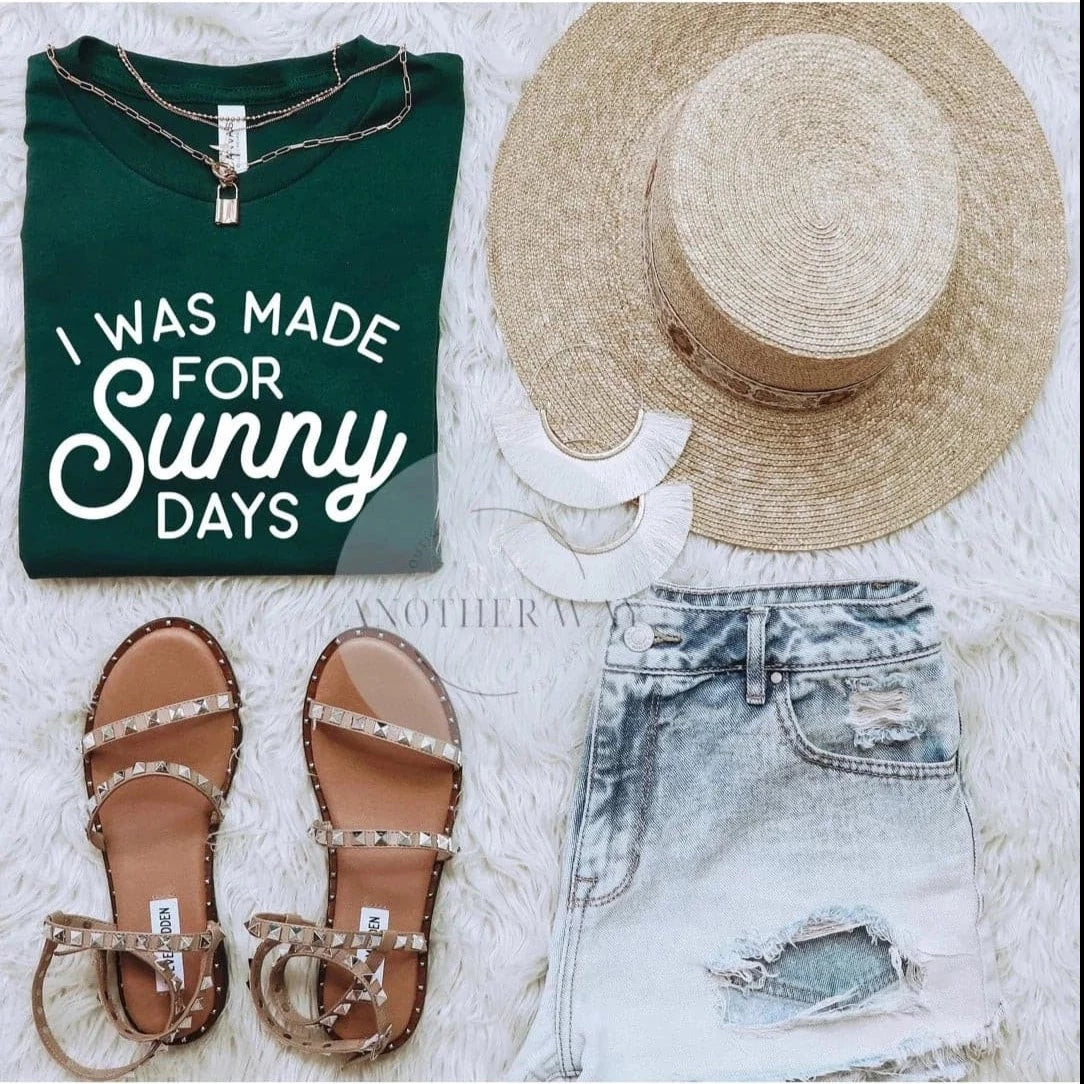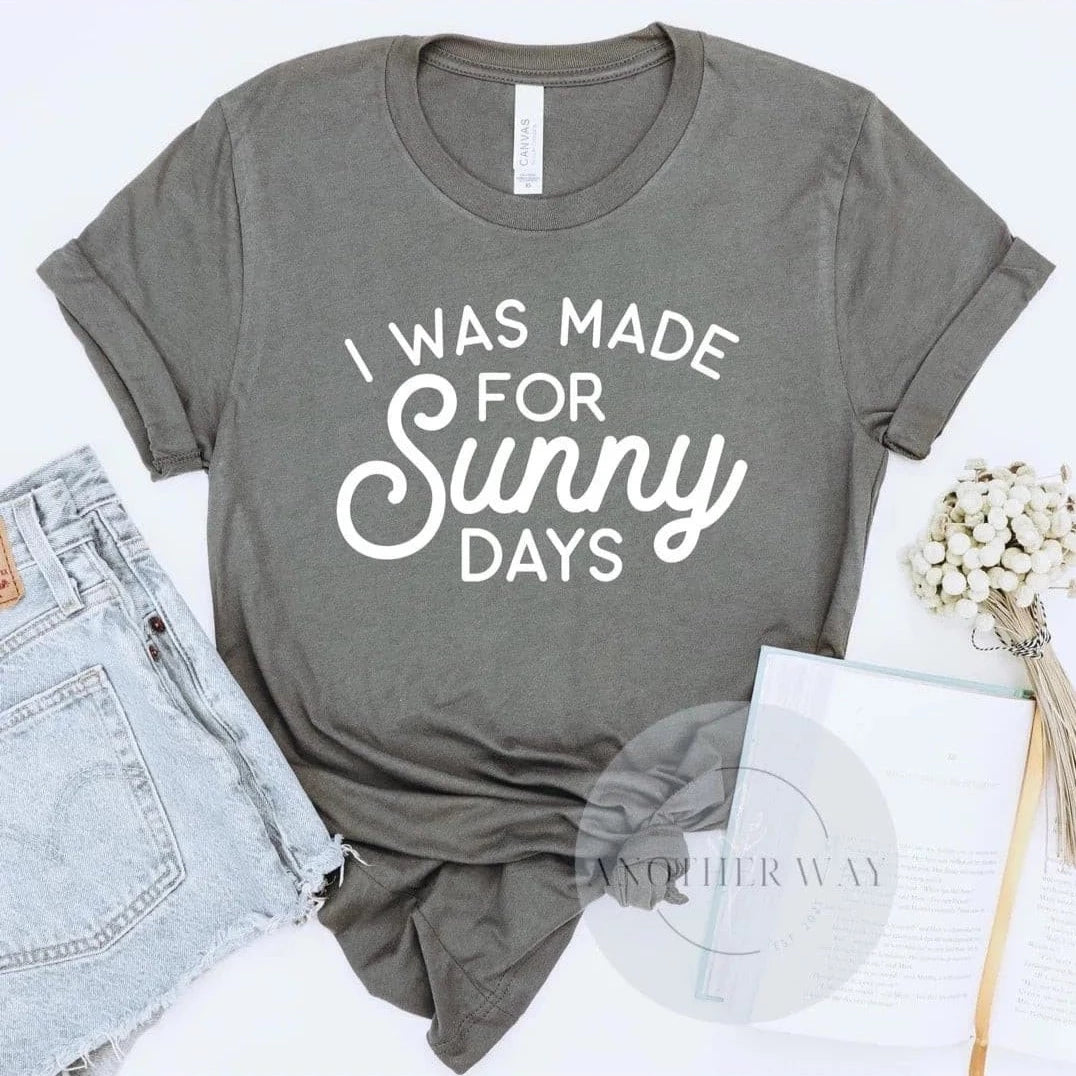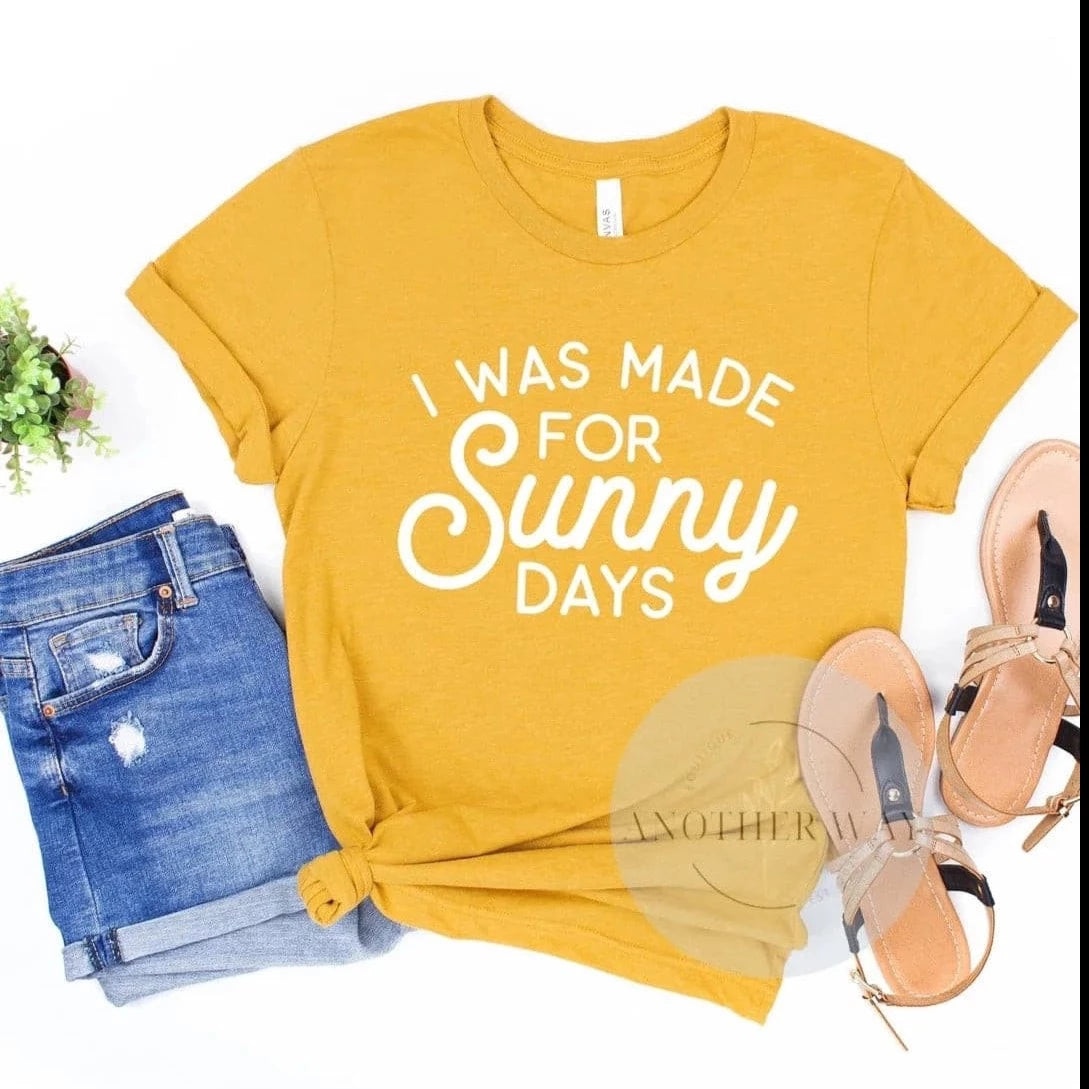 ꜱɪᴢɪɴɢ ᴄʜᴀʀᴛꜱ
ᴡᴇ ᴅᴏ ꜱᴜʙꜱᴛɪᴛᴜᴛᴇ ᴏᴜᴛ ꜱʜɪʀᴛꜱ ᴀꜱ ɴᴇᴇᴅᴇᴅ ᴅᴜᴇ ᴛᴏ ᴀᴠᴀɪʟᴀʙɪʟɪᴛʏ. ɪꜰ ʏᴏᴜ ɴᴇᴇᴅ ᴍᴏʀᴇ ᴇxᴀᴄᴛ ᴍᴇᴀꜱᴜʀᴇᴍᴇɴᴛꜱ, ᴘʟᴇᴀꜱᴇ ᴄᴏɴᴛᴀᴄᴛ ᴜꜱ ᴀɴᴅ ᴡᴇ ᴡᴏᴜʟᴅ ʙᴇ ɢʟᴀᴅ ᴛᴏ ᴍᴇᴀꜱᴜʀᴇ ꜰᴏʀ ʏᴏᴜ ɪꜰ ᴡᴇ ʜᴀᴠᴇ ɪᴛ ɪɴ ʜᴀɴᴅ ᴏʀ ᴛᴏ ʟᴇᴛ ʏᴏᴜ ᴋɴᴏᴡ ᴛʜᴇ ᴍᴇᴀꜱᴜʀᴇᴍᴇɴᴛꜱ ᴏꜰ ᴛʜᴇ ʙʀᴀɴᴅ ᴏꜰ ꜱʜɪʀᴛ ᴡᴇ ᴡɪʟʟ ʙᴇ ᴜꜱɪɴɢ.
ᴡᴀꜱʜɪɴɢ ᴀɴᴅ ᴄᴀʀᴇ ɪɴꜱᴛʀᴜᴄᴛɪᴏɴꜱ